UNTITLED
#shirtstories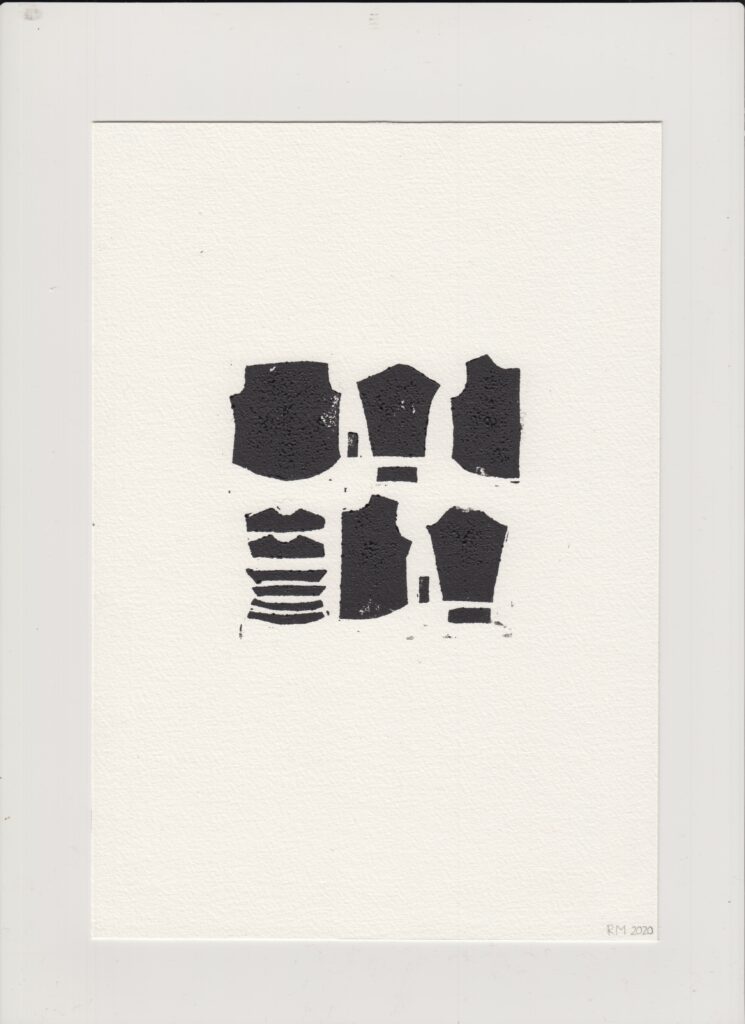 UNTITLED is my ongoing research project that finds its origin in my critical analysis of the clothing and fashion/branding industry. By returning to the two dimensional pattern pieces and the untreated fabric of typical western clothing items, I re-examined the complex meaning of clothing as an essential component of daily life. Through deconstruction and reconstruction, the alternation between recognizable and (seemingly) unrecognizable elements, the viewer is guided towards a renewed experience of iconic everyday wearable items.
I actively asked my audience to take part in my research by inviting them to experiment with UNTITLED. As Corona times limited my possibility to work with people face to face, I sent out 4 identical pieces. Though its origin lies in the well-known button down men's shirt, the reconfiguration of the pattern pieces provides an unexpected, playful and endless stream of silhouette possibilities.

My goal is that we rethink our values and the role we play within the illusive, addictive and seductive fashion/branding industry and become aware of the effect it can have on us. That we begin to cultivate new habits and create meaningful experiences of familiarity in which we can start to rewonder our personal narrative for every day objects.